This summer, Natural Resources Wales' diverse peatland projects, such as LIFE Quake and New LIFE Raised Bogs, coordinated by the National Peatland Action Programme, pooled their resources to provide 12 days of public and stakeholder outreach at the Royal Welsh Agricultural Show and the National Eisteddfod.
Peatland panels, a sphagnum exhibit, a loop drone film of diverse Welsh peatlands, presentations, an art launch, and a peatland walk all enhanced the engagement at these key national events. Ultimately, it's all about investing in quality tailored engagement with topics including new opportunities for peatland restoration, evidencing successful interventions, green jobs, contractor investment, education, aligning research, and general public interest in addressing the nature and climate emergencies.
To collaborate on peatland restoration communications, please contact: npap@naturalresourceswales.gov.uk .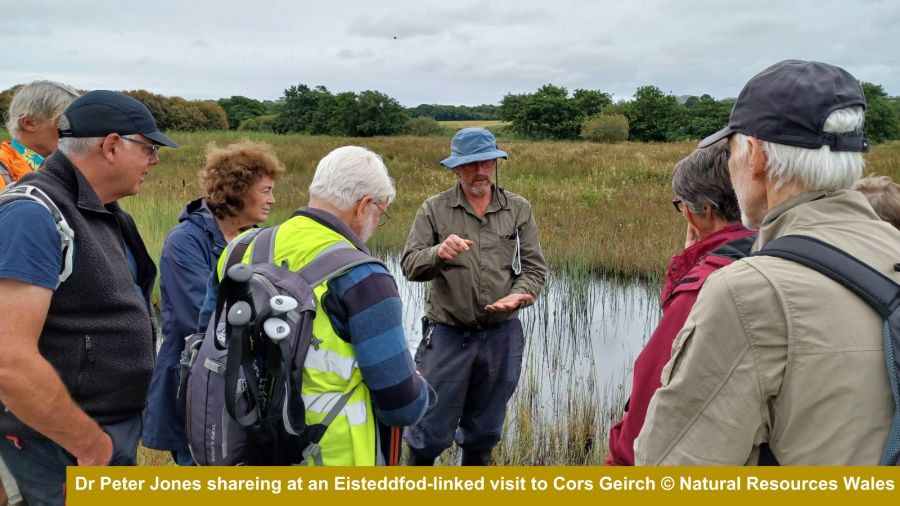 Picture caption: Dr Peter Jones sharing his peatland expertise and passion on an Eisteddfod-linked visit to Cors Geirch in collaboration with Cymdeithas Edward Llwyd (Welsh natural history group).