The UK Peatland Strategy aims to drive and co-ordinate action across the UK, supported by country level plans that will establish a course for peatland conservation and management at a more detailed level.
The UK Peatland Strategy was launched in April 2018 by the IUCN UK Peatland Programme after more than a decade of work by the collective partnership - through steering groups, workshops, conference feedback and direct consultation.
This strategy recognises there are different peatlands and types of pressures within the UK and seeks to provide common goals across the four devolved administrations of England, Northern Ireland, Scotland and Wales.
It is a Strategy for the UK and its peatlands. It reflects a broad, partnership view on the actions which needs to be taken to secure not only the future of peatlands but also the benefits they provide to society.
Why is this strategy needed?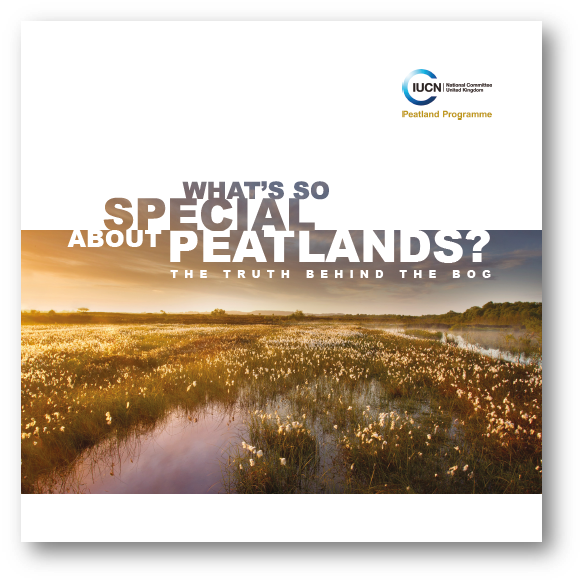 Peatlands are special. They are also in trouble: a number of pressures have led to widespread damage and degradation.
The UK Peatland Strategy was developed to:
Support co-ordinated large-scale action to conserve and restore the UK's peatlands;
Bring about more widespread sustainable management;
Help prioritise and ensure sufficient resources are available for delivery;
Continue to promote partnership working and knowledge sharing across different sectors and countries;
To co-ordinate monitoring and reporting of peatland condition and functionality to allow the UK to report to EU and International obligations including National Green House Gas (GHG) accounting and Biodiversity conventions amongst others;
Implement international recommendations for peatlands including those from the Food and Agriculture Organisation of the United Nations (UNFAO) and Wetlands International;
Deliver a strong, unified and cohesive message to funders and policy makers that peatland conservation, restoration and sustainable management should remain high on the agenda.
In 2013, recognising the impact of past land use on the condition of our peatland ecosystems the four devolved UK Governments outlined the actions and intentions of Defra, the Scottish Government, the Welsh Government and the Northern Ireland Executive to achieve a collective aim of enhancing the natural capital of UK peatlands. Read this letter.