30 years ago Plantlife's then CEO Jane Smart, now IUCN's Global Director of IUCN's Biodiversity Conservation Group and Director of IUCN's Global Species Programme, launched an appeal to protect our peatlands, in what was Plantlife's first campaign.
As Plantlife celebrates its 30th birthday much has changed however the drive to protect our special peatlands remains a critical environmental cause.
The combined effort of NGOs and government agencies in the 1980s and 1990s resulted in many of the UK's peatlands receiving statutory protection from afforestation, agriculture and milling. Collective efforts even resulted in government buy-outs of mining rights in places like the Humberhead Levels. Slowly these sites are being restored to their full functioning glory; sucking up and storing carbon, slowing the release of flood water as well as supporting some fabulous wildlife.
So far so good. But there is another facet to the story of peat: its continued use in horticulture. The simple fact is, despite high profile support from organisations like the Royal Horticultural Society (RHS) and National Trust, despite Monty Don running experiments in peat-free compost on BBC Gardeners' World, the use of peat in horticulture continues to increase. Yes. In a world of business' corporate social responsibility and consumer pressure, Continues to increase…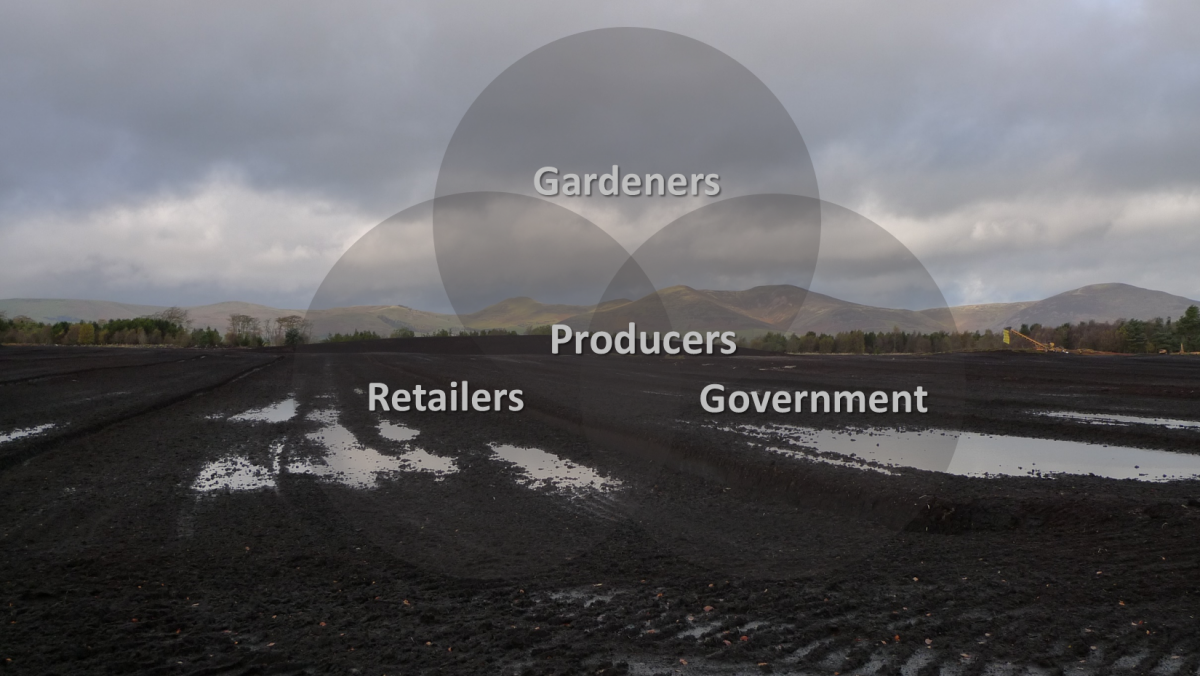 Our horticultural peat addiction shows no signs of being beaten. Latest figures suggest that amateur gardeners use some 3 billion litres of peat every year. That's equivalent to half a century's growth of peat destroyed every year to feed our gardening habitat. That this is happening on our watch, and in an age where we are more fluent in understanding the value of peatland ecosystems, is dispiriting indeed.
The environmental destruction peat milling causes is clear for all to see and the fact that this largely occurs beyond our shores today is no recompense. So why does the great British gardener continue to use it? Less an act of defiance – our research shows a third of gardeners couldn't source peat-free alternatives in their local garden centre but would like to be offered it – rather that old habitats die hard and that peat continues to be offered at rock bottom prices and with poor awareness of the environmental damage done by their consumer pound. We had a similar situation with our use of plastic bags before David Attenborough helped shift opinion so government intervened to help change public behaviour. We need to see the same political leadership to wean us off the brown stuff.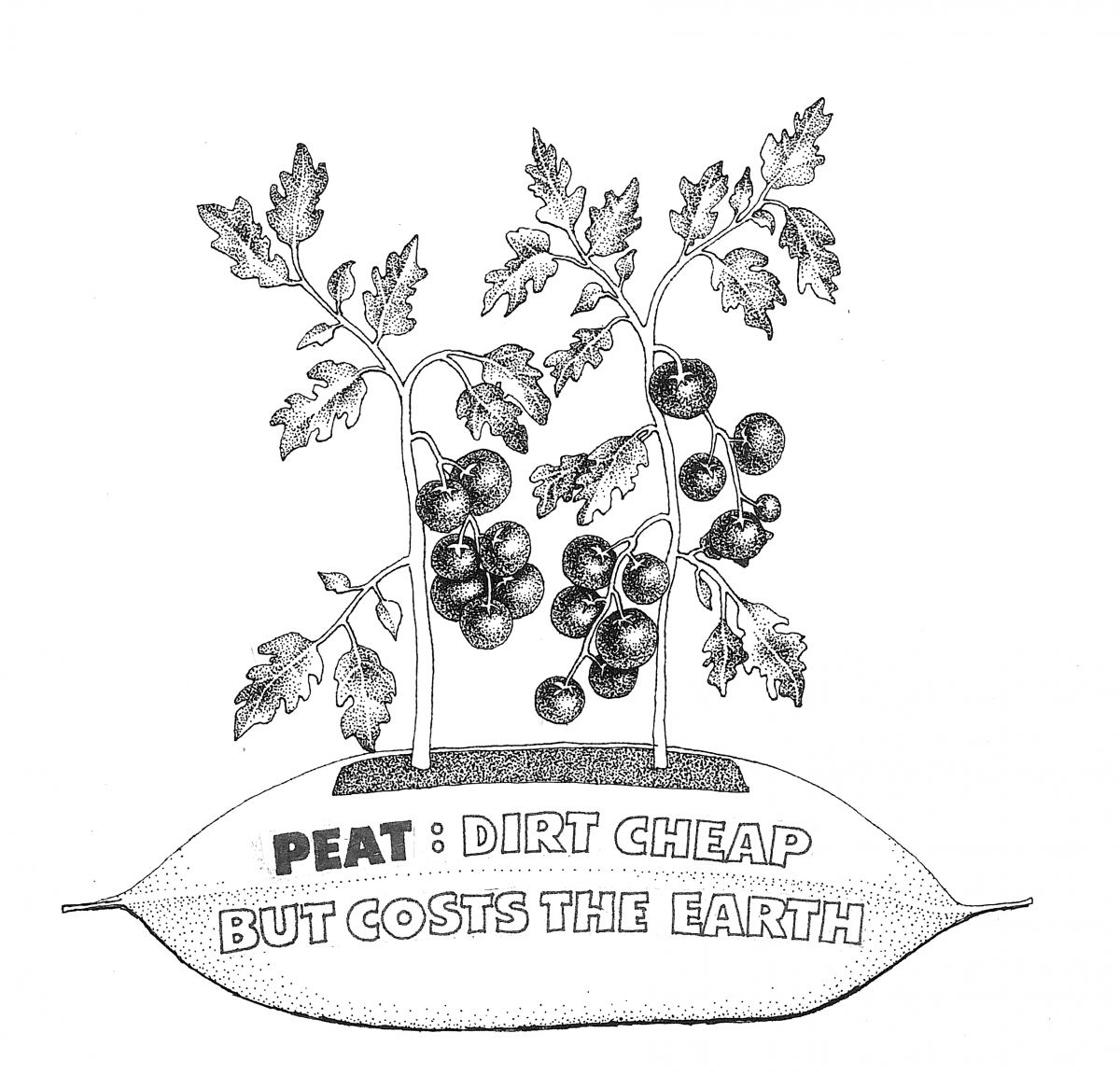 Gardeners
With Royal Horticulture Society's research demonstrating that 97% of their plants can grow on peat alternatives and that Royal Botanic Gardens, Kew is peat free, there is little excuse beyond the price at the till for gardeners not to go peat-free.
However our best campaigns alone cannot compete with a one-off purchase of a product that is literally dirt cheap. We need new options now from the key players.
Retailers
Most major high street retailers have corporate social responsibility policies yet retail sales account for more than double the horticultural trade's use of peat (70% and 30% respectively),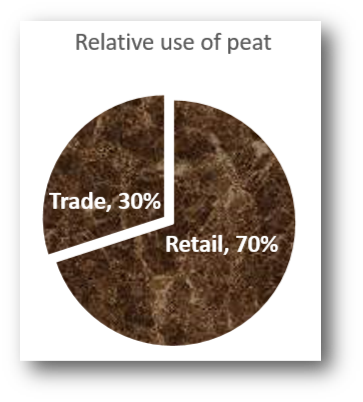 indicating both the significance of the retail market but also that alternative growing media do satisfy professional growers' needs. With some noticeable exceptions, retailers need to live up to their CSR commitments and recognise it is no longer acceptable to offer peat for sale, in the same way they no longer trade tropical hard woods stripped from the rainforest.
Our discussion with retailers provides a clearer view: they have real concerns about losing competitive advantage and, despite the lead taken by B&Q amongst others, are seeking further support from government to ensure that there is a level playing field, or that pricing can better reflect the real cost of digging up peatlands.
Government
Despite the target set out in the UK Government's Natural Environment White Paper to phase out peat use by amateur gardeners by 2020 and trade by 2030, there has been little progress. Business as usual has prevailed on sites milled for peat both in the UK and overseas.
It was reasonable that a voluntary approach was attempted initially but, nearly a decade later, and with demand continuing to rise, we need more effective action. At a time of Brexit uncertainty, navigating international trade laws and forging new agreements is challenging but the truth is we cannot afford to wait and do nothing. Our peatland soils are the richest of them all and yet we continue to drain and mill them for some cheap growing media.
A call to arms
An outright ban on the sale of peat for horticultural use seems the most sensible way forward. It's a no brainer and would result in: halting the destruction of carbon-rich soils; helping meet 'Net Zero' climate change targets; stopping the destruction of precious wildlife habitat; stopping an industrial practice that has no place in a modern society.
Gardeners just want a good quality, well-priced product. Retailers just want to sell a good quality, well-priced product on a level competitive playing field. Enacting a ban delivers lots of lovely environmental wins for Government.
Really. What IS the problem?
__________________
Ben McCarthy, Plantlife International