Conference platform link - Access for Registered delegates only. 
The Peatland Pavilion, co-developed by the Global Peatlands Initiative, Wetlands International, University of East London, Greifswald Mire Centre, IUCN UK Peatlands Programme, United Nations Environment Programme and others provided a hub for highlighting the important role that peatlands play around the globe at the United Nations Framework Convention on Climate Change 26th Conference of the Parties (UNFCCC COP26) in Glasgow, Scotland.
 
The Peatland Pavilion provided a hub for networking and the creation of new ideas, commitments, and collaboration where Ministers, climate negotiators, peatlands experts and enthusiasts from around the world came together to exchange their knowledge and experiences on peatlands policy, practice, research, and innovation at COP26, and virtually in the virtual Peatland Pavilion which welcomed over 1,680 delegates.This reflects growing international recognition of the importance of peatlands and their role as major global stores of soil carbon but also, in their damaged state, as large sources of greenhouse gas emissions.
The Pavilion hosted a broad range of side events and daily networking events to stimulate discussion and urgent action around key thematic areas linked to the negotiations and advocating the importance of peatlands as a key nature-based solution. These events aimed to facilitate multi-sectoral dialogue by emphasising inclusive networking and participation of audiences including: party delegates, observers, scientists, business, civil society, youth groups and other participants.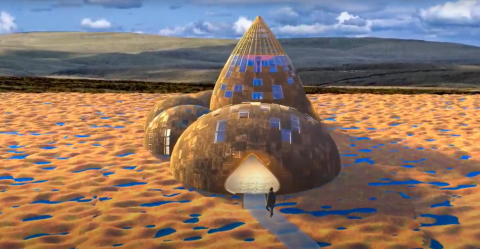 The Peatland Pavilion included a physical pavilion in the Blue Zone and a connected and complementary virtual pavilion. You can also explore this dynamic virtual pavilion beautifully designed by Richard Lindsay and his colleagues at University of East London (UEL). Take a virtual tour.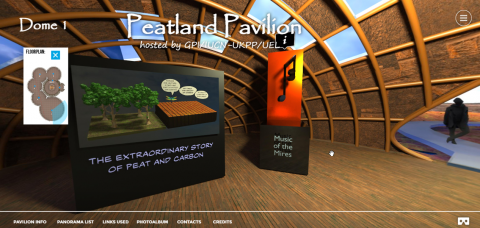 The Peatland Pavilion is a global collaboration between the UN, Member States, NGO's, academia, practitioners, business communities and people. It has been created and coordinated by: 

The coordinators are extremely grateful to the following who have provided financial support to make the first ever Peatland Pavilion, online equivalent and its events possible: