Education is key to advancing the restoration and protection of the UK's peatlands. Embedding awareness and appreciation of these habitats in informal and formal education not only helps to share the importance of our peatlands with a broad audience, but also aims to inspire future peatland managers and conservationists.
Do you have a training or education course to share? Contact info@iucn.org.uk to have your resources featured below.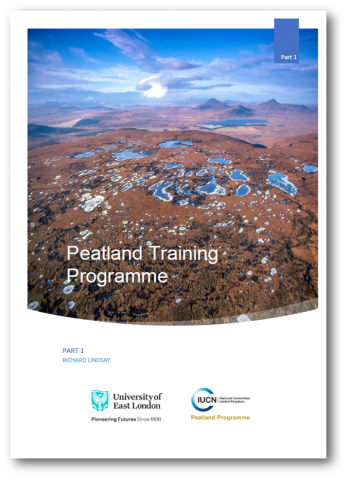 Part 1 of a Peatland Training Programme is now available as a means of establishing a logical learning curve, introducing key peatland concepts, then moving on to the implications of these for peatland policy, and finally offering more in-depth information about certain topics.
The programme does not seek to be comprehensive in terms of addressing all aspects of peatland science, policy and practice, but does aim to focus on key issues relevant to the UK while also offering insights into the wider European or global perspective.
This peatland training programme consists of published documents, Powerpoints and 3D animations that are almost all accessible through the University of East London Open Access Repository, specifically within Richard Lindsay's area of that repository, or via the IUCN UK Peatland Programme website, so all material is freely available and can be accessed at any time, individually or in any order. There is one link right at the end to a commercially-operated website, though the link provided is an open-access link. We are exploring, however, the potential for bringing this link in-house, so this link may change in time and we will update this if and when this happens. 
 
---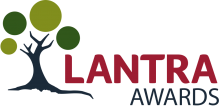 Peatland Restoration Practitioner - Lantra accredited programme 
Peatland restoration is a growing vocation within the conservation sector yet there has been no nationally recognised accredited training programme to date. Developed by Yorkshire Wildlife Trust in partnership with the Welsh Peatlands Sustainable Management Scheme (SMS) Project, the Peatland Restoration Practitioner training course now provides this validation with support from the IUCN UK Peatland Programme.
The peatland restoration practitioner course is for those who are interested in and motivated by managing and conserving peatlands. Land managers and restoration officers who would like to develop or diversify their skillset in peatland restoration and management. Peatland restoration practitioners who would like to gain formal proof of competence in peatland restoration and management.
Attendees will gain accreditation in peatland restoration and acquire best practice from practitioners with substantial experience in peatland ecology, management and restoration. On completion, the learners will be able to apply best practice in all aspects of planning, delivering and monitoring the restoration of degraded peatland sites. 
The programme consists of 8 topics that will be covered over 2 separate 3 day sessions. Part 1 will be focused on the preparation phase required before conducting peatland restoration. Part 2 will be focused on the delivery phase of restoration. Please register your interest with peat.training@yppartnership.org.uk.