Peatlands are found in over 180 countries worldwide and there are a number of different organisations around the world who are involved in peatland conservation and sustainable management.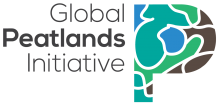 There are two major global partnerships for peatlands:
The Global Peatlands Initiative (GPI) is a multi-partner United Nations Environment Programme initiative launched at the Global Landscapes Forum in Marrakesh in 2016. Partners to the (GPI) will work together within their respective areas of expertise to improve the conservation, restoration and sustainable management of peatlands.
The International Mire Conservation Group (IMCG) was established in 1984 to internationally promote, encourage and, where appropriate, co-ordinate the conservation of mires and related ecosystems.

There are also many regional and national projects and programmes around the world engaged in peatland conservation, management, policy and research. Also see the Peatland Projects Map.  Please note this list is not exhaustive or exclusive and is open to additions; email info@iucn.org.uk to enquire about being added to this list.
 
United Kingdom:
Research
The UK's research institutions have a long history and vast expertise in studying peatlands. The Peatland Programme aims to facilitate active exchange between the research community and policy and practice.
Below is a list of major UK research consortia:
Current research:
Past research:
Practice
Please find below a list of the major peatland restoration programmes in the UK, many of which also undertake monitoring and research work:
---
Europe:
Research
Practice
Policy
---
Asia:
Practice
Policy
---
Africa:
Research
---
America:
Practice
---
Oceania:
Research