Delivered in partnership with the Welsh Sustainable Management Scheme project, the IUCN UK PP 2020 Conference 'Peatlands: from strategy to action', was our first all-virtual event and proved to be a considerable success, attracting over 420 attendees from across 17 countries (see figure 1). Continually building on the success of previous conferences in the series the accessible format of this event enabled the audience to double in size, with 60% of delegates attending the series for the first time and with a broader international reach. With such a wide-reaching audience, this was an excellent opportunity to gain a broad insight into the issues, challenges and successes across the peatland community in the UK and internationally. 


Here we present some of the key overarching items that arose during the conference presentations and discussions.

1)    Progress against goals and objectives for peatlands
Strategies and plans matter – they help provide direction, coordination and focus and release funds and staff time. The UK is progressing its strategic country level plans in line with the UK Strategy, but policies rapidly need to be put in place to deliver restoration and meet targets. Restoration work has started across the UK, but we need to scale up and at a faster pace to meet our goals in the face of the declared climate change emergency and biodiversity crisis.  

The UK Peatland Strategy goal is that 2 million hectares of peatland is in good condition or under restoration management by 2040. We are currently half-way there and now have ambitious net zero emissions targets to meet for the land use sector. Peatlands have been recognised in the Sixth UK Carbon Budget and were identified as one of the most cost-effective ways of reaching net zero for the land use sector in the Committee on Climate Change's 2020 land use report. Conferences such as this provide a stimulus to efforts directed towards achieving net zero and together with our Four Country meetings are helpful in sharing experiences across the UK. It is also important to include the international community to learn from other countries progressing well with strategic action, and to offer advice and knowledge to those countries in the early stages of developing peatland policies and strategies. However, in the rush to restore peatlands to meet net zero targets, it is important not to forget the biodiversity benefits of peatland conservation and restoration. As we start the UN Decade on Ecosystem Restoration it is an important time to ensure biodiversity and ecosystem diversity is given high profile alongside climate change discussions. 

Delegates asked if we are fast and ambitious enough in our peatland restoration aspirations. To provide the level of sustained investment needed, conference sessions considered the role of both public and private sector contributions. They emphasised the importance of maintaining public funding support for land managers through e.g. agriculture policy and grants for peatland restoration (including replacements for EU funds), and addressing policy conflicts that harm peatlands e.g. built development (wind farms), forestry, burning and commercial peat mining. The drive for climate action in other sectors could drive more such conflicts, so there is a need for a better managed approach that doesn't compromise one climate solution for another. This may involve regulation around peat in horticulture, tree planting on peat and rotational burning practices. There is also a need to extend our peatland focus to shallow peats as a large overall carbon store capable of rapid emissions loss. These sites can also be important for biodiversity, and often include former deep peat areas capable of restoration as well as providing buffers for adjacent deep peat.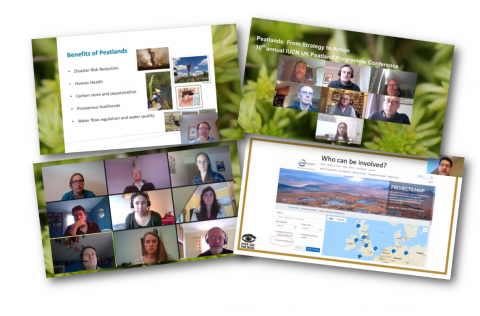 Figure 2: All 23 of the plenary conference sessions are available to watch here. 
2)    Strategy into action
Issues discussed include:
Capacity to deliver: there is a need for more practitioners and contractors on the ground. A co-ordinated approach to training is required to build capacity to deliver restoration targets and sustainable peatland management, for example by sharing the Lantra training schemes of Yorkshire Peat Partnership with other UK countries to train up the next generation of contractors, practitioners and scientists. IUCN UK PP was encouraged to run a seminar (as planned in our work programme) to pull key training stakeholders together with an emphasis on peatland learning and training.
Good Practice Guidance from statutory agencies is needed to guide the techniques used in peatland restoration.
Peatland archaeology: needs urgent effort to ensure that a) lessons learned from paleoecology are applied to management and policy decisions; and b) archaeological good practice guidance is developed for peatland restoration work, for example building on work by Natural England with English Heritage to avoid unintentional damage to archaeological sites and deposits in restoration/rehabilitation programmes.
Government funding support is needed for a partnership approach to delivery, working with established partnerships and helping create new ones where needed to get engender landowner support and enable large areas of restoration.
Securing more restoration projects: land managers need confidence to change practices. There is a role for Government to reassure them that they won't lose out on agriculture payments if they restore now under the Peatland Code, Peatland Action or other existing schemes. Businesses are rapidly gaining interest. The private sector needs the assurance of the Code but also need projects to support with returns on investment in time for net zero targets.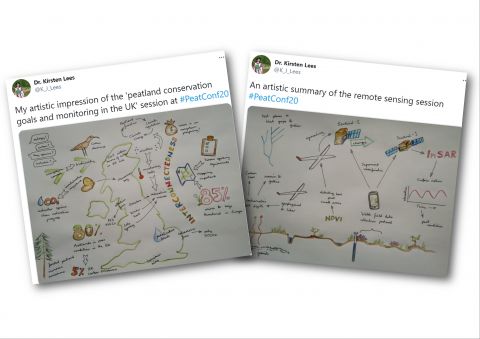 Figure 3: #PeatConf20 expanded the audience reach of the conference by 506,000 unique users including some artistic session summaries by Dr. Kristen Lees.  
3)    Changing hearts and minds
Issues discussed included:
The need for behaviour change among land managers, developers and the peat buying public to prevent damage to peatlands, and together with a change in attitudes among the tax paying public and businesses in order to help people recognise peatland benefits.  
Demonstrating success –to show where our nature-based solutions are working in the UK and internationally.
Cultural aspects of peatlands (including history archaeology and paleoecology, literary and artistic representations and folklore are important in terms of public perceptions of peatlands and can be better utilised to communicate and illustrate the peatland conservation and rehabilitation.
The forthcoming COP26 is a key moment to highlight the importance of peatlands and their role in mitigating climate change. COP26 provides an opportunity to showcase peatland restoration achievements bringing together examples from across our partners in the UK and around the globe. If the UK is to provide leadership and good practice examples to other nations we need our policies and funding proposals in place or well advanced before the end of 2021.  The IUCN UK PP is coordinating among partners to assemble examples and is prepared to provide virtual resources for the event if it is mainly run online.
A mix of public and private funding is needed to meet the scale and urgency of the peatland restoration challenge. This needs to be developed in a coordinated way to ensure synergies rather than generating competition. Funds should ensure support for the administrative side of projects staff, surveys, management plans and other key aspects.
We need an urgent discussion to develop a funding model that works through a partnership approach, allowing long term financial and management decisions and able to be applied at a coordinated, landscape scale.
A replacement for EU LIFE funding available across the UK is needed for peatlands to ensure biodiversity and ecosystem objectives are delivered.
We need to demonstrate the benefits of peatland restoration in the context of green recovery, jobs, the economy, and well-being.
4)    Monitoring Survey and Research
Issues discussed included:
Where, when, why and how are UK peatlands' extent and condition assessed?  
Peatland mapping across UK, including extent, state and condition needs to be publicly available as GIS, as open-access data free of charge.
Are we effectively accounting for peat losses from development and management including trees, peat cutting, grazing and rotational burning?
We need to consider looking beyond just reporting hectares restored to also determining GHG emission reductions and biodiversity benefits. We also need to start looking beyond emissions avoidance accounting to sequestration benefits where possible.
There is an urgent need for sound science, based where possible on evidence synthesis and meta-analysis, to inform peatland policy and practice, and better research coordination. A number of conference delegates belonged to organisations who are partners in the Global Peatlands Initiative, which has a Research Working Group co-ordinating research on peatlands internationally.
There is international recognition of the need for a green recovery and growing prominence of nature-based solutions to environmental and economic problems. The role of peatlands as a prime example needs to share good illustrations of the benefits for carbon, water, biodiversity and the economy.  Are we quantifying these benefits effectively to enable us to demonstrate peatlands key role?
Monitoring and survey is essential to reinforce the evidence of benefits from sustainable peatland management, help secure additional public and private funds and to allow progress against our multiple goals to be assessed.  However, there is a need for a core set of outcome measures that should be monitored wherever possible to standardise data collection as far as possible, increasing the likelihood of future evidence synthesis to inform policy and practice. To help with this, it may be worth investigating the creation of a body to set standards, collate and store data, fund partners and projects to gather data and better communicate the benefits and relevance of monitoring and survey to ensure it is given sufficient funding and attention.
To better quantify the benefits of peatland restoration and the impact of damaging activity we need more long term monitoring plots for GHG, biodiversity and water data, and a wider range of plots that reflect the diversity of peatlands in the UK.
5)    Going Forward
The feedback from these conferences is incorporated into our work planning, including the development of our next five- year plan and we hope that partners will find this information useful in their own planning. We are also looking at proposals for next year's conference - Save the date: week commencing 13th September 2021.