Dr Scott J. Davidson (University of Plymouth) has developed a community-science driven project to look at how peatlands change colour across the growing season (also known as green leaf phenology). He piloted this project in Alberta, Canada in collaboration with Ducks Unlimited Canada, where members of the public collect photographs of peatlands via their smartphones. These photographs can provide key information on how the colour of peatlands change across the year (and eventually, between years) and can be linked to a variety of factors such as disturbance type or increasing air temperatures.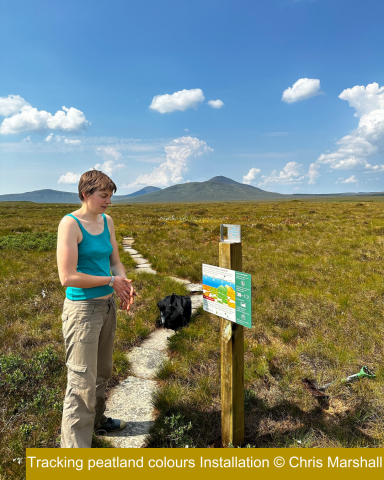 With the project currently in its third year in Canada, Scott has expanded this to two more signs in the Flow country, Scotland and one at the Eden Project. Another will soon be installed at Grande Plée Bleue, a beautiful publicly accessible peatland in Quebec, Canada.  He will be sending phone cradles and signs to collaborators in Alaska, Peru, France and Poland (amongst others) who are very keen to have this project on their sites.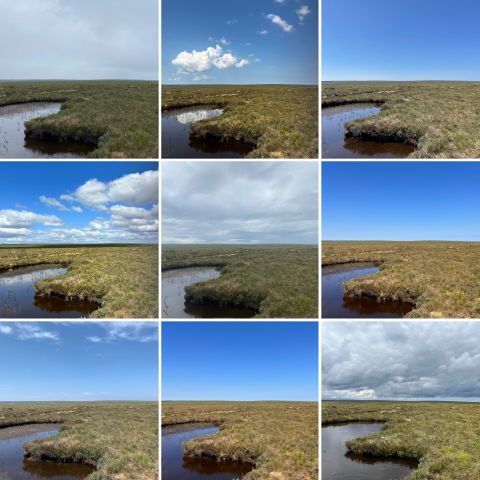 Image Description: Image showing the range of photographs submitted by the general public looking
                                                                                                              at changes in peatland vegetation colour since June 2023 Credit: Dr. Scott Davidson 

Scott is now looking for more collaborators here in the UK. If you have a publicly accessible peatland that has a reasonable amount of foot traffic and a boardwalk, please get in touch with him to discuss installing a phone cradle and sign.

To learn more or take part please contact Scott: scott.davidson@plymouth.ac.uk