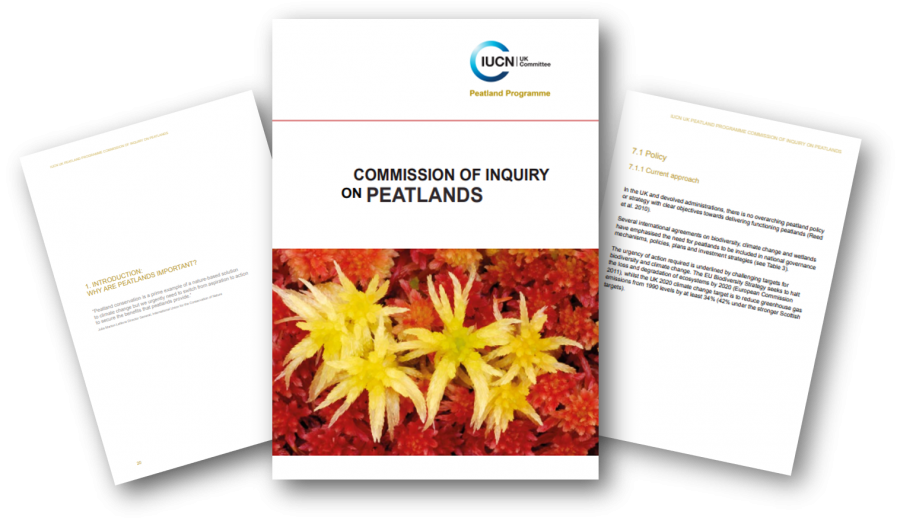 The aim of the Commission of Inquiry process is to: 
Highlight the degree of damage to UK peatlands, the scale of restoration needed and the challenges which remain;
Build consensus across the scientific, policy and practice communities and
Set out recommendations and a clear strategy for action to bring UK peatlands back into health and to outline a way forwards to avoid further damage and deterioration.
The findings of the Commission represent the collaboration between peatland experts from land management, science and policy from across the UK and internationally to highlight the degree of damage to UK peatlands and the threats that this poses to society.

8 years on from the initial inquiry, there have been significant changes in government and policy and the original 2011 report is in need of an update.
Not forgetting the huge body of work that was done in 2011 to bring consensus- many of the key findings and recommendations still stand and will be re-iterated. But where changes have been made or new issues arise there is a need to set the current peatland story in an updated context.

The aim of the updated COI is to:
Refresh the evidence base – adding additional topics and new scientific evidence where relevant;
Inform the next government spending review and support the current policy interest in peatlands and
Support long-term, future delivery of peatland restoration and sustainable management.
Commission of Inquiry Process: