We warmly invite you to the first-ever Peatland Pavilion at UNFCCC COP26 from 1st to 12th November 2021, in Glasgow, Scotland. The Peatland Pavilion will highlight the importance of global peatlands for the climate, people, and the planet as a key nature-based solution to climate change.
Alongside the physical Peatland Pavilion in Glasgow, we will be live-streaming all events via the Virtual Peatland Pavilion. Register for access to the online sessions here. 
In addition to hosting the conference platform where you can participate in the sessions every day, the Virtual Pavilion has a wealth of digitized peatland content for you to enjoy. This will be a long-lasting resource and knowledge hub. We are looking forward to 'seeing' you at the pavilion – whether that be in person or online.
Join us on this journey to advocate for the conservation, restoration, and sustainable management of peatlands, because #PeatlandsMatter for our nature and climate future!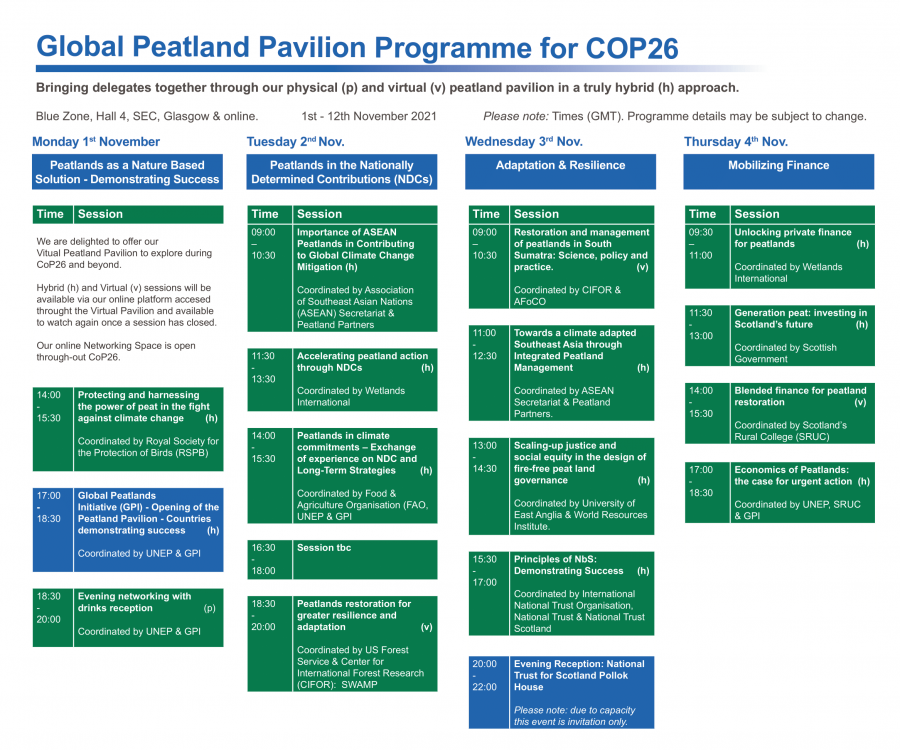 The Peatland Pavilion is a global collaboration between the UN, Member States, NGO's, academia, practitioners, business communities and people. It has been created and coordinated by: 

The coordinators are extremely grateful to the following who have provided financial support to make the first ever Peatland Pavilion, online equivalent and its events possible: