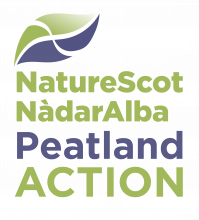 The Peatland ACTION Technical Compendium provides an overview of the procedural and technical requirements for peatland restoration in Scotland, alongside an introduction to the types of restoration interventions that have been applied to date by Peatland ACTION, since its inception in 2012, in applying peatland restoration techniques and assessing their outcomes.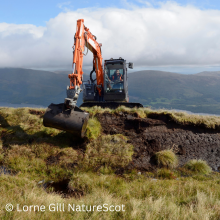 The compendium identifies 'families' of techniques with shared restoration objectives and describes best practices associated with individual technique, conditions of applications, machinery requirement, intended outcomes and practical issues likely to impact on their success. 
A brief overview of the basic principles of restoration of peatland hydrology is also provided to help explain the impacts, and aims, of the various restoration techniques on the water table.  
The information gathered here comes from the experiences of Peatland ACTION, with the intention that the document will be kept up to date throughout the government ambition to accelerate and transform design and delivery of peatland restoration in Scotland. This version was produced in November 2022.  
For further information please contact the Peatland ACTION team at peatlandaction@nature.scot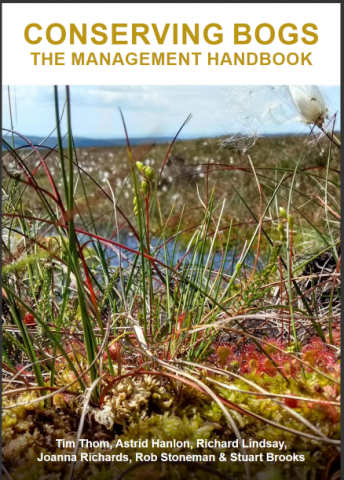 Conserving Bogs: The Management Handbook is a practical manual of methods and techniques to help people effectively manage and conserve bogs. This new edition has been updated to reflect advances and evolution in both understanding and techniques. The ambition is for this resource to evolve with a clear process set out to submit revisions or additions to the text including where restoration good practice is currently evolving at some pace e.g. forest-to-bog restoration. 
"The good news is that not only can intact peatlands be conserved but damaged ones be restored, in the process realising many benefits. In the pages that follow readers can find out about the ways in which it is possible to place peatlands on the road to recovery, reversing the effects of centuries of ignorance as to their true value." Dr. Tony Juniper CBE, 2019.
Should you wish to recommend any additions to the Conserving Bogs: The Management Handbook please contact info@iucn.org.uk. Additions will be at the discretion of the authors and IUCN UK Peatland Programme.