The 11th IUCN UK Peatland Programme conference - 'Peatlands in Partnership: a road to recovery' took place as a virtual event in September over four days and attracted over 470 delegates from across the globe. This year's theme brought a focus on peatlands and the people behind them, exploring peatland conversation, restoration and sustainable management in action as well as the partnerships, evidence, policy and practice driving progress towards the UK Peatland Strategy goals.  
All sessions are available to watch again here.
Daily networking opportunities (below) were highlighted in the Programme. Tuesday evening was host to a Peatland Film night featuring: 
• Film Premier from Pennine PeatLIFE and Land & Sky Media Film showcasing peat restoration and the people behind it
• Atlas - Official Music Video introduced by artist Sarah Smout for Yorkshire Wildlife Trust
• Film shorts from the British Mountaineering Association (BMC) introduced by Catherine Flitcroft, Access and Conservation Officer, BMC
• Peatland Protectors from MoorLIFE 2020 introduced by Jackie Wragg, Youth Engagement Officer, Moors for the Future Partnership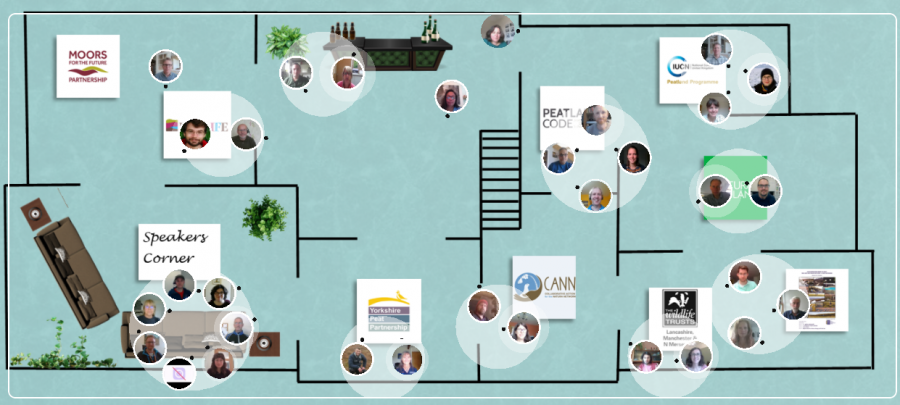 Our annual conference series present opportunities for policy makers, scientists, land managers and practitioners from different disciplines to share their knowledge, experience and enthusiasm of peatland conservation and management.
The 2021 IUCN UK Peatland Programme conference was brought to you in partnership with: 

Sponsored by: