New excavations in the Somerset Levels demonstrate continued preservation and survival of internationally important archaeological sites in lowland wetlands.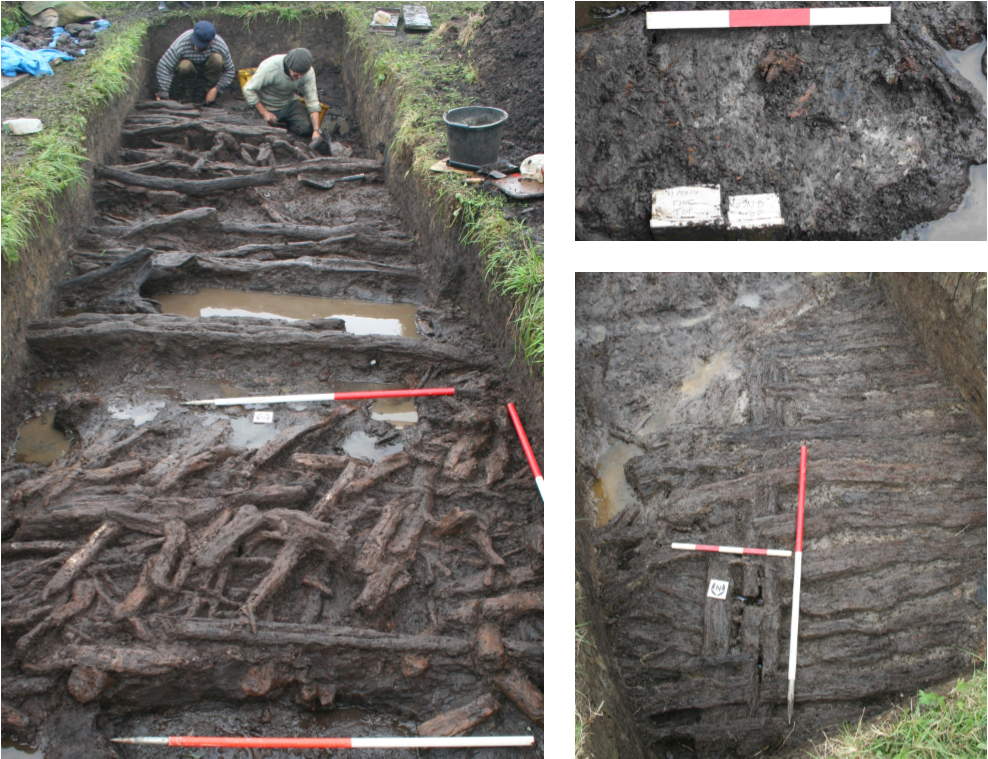 Glastonbury Lake Village is one of the most iconic late prehistoric wetland settlements in Europe and has been known since the late nineteenth century. Between 1892 and 1907 successive excavation campaigns in this part of the Somerset Levels revealed staggering insights into life in the late Iron Age, from a village with over 90 individual house mounds constructed in what was recorded as an alder carr.
Image: Wooden floor of an Iron Age roundhouse revealed in excavations at Glastonbury lake Village (left); Excavation of a sequence of collapsed wooden palisades at the perimeter of the Glastonbury Lake Village (top right); Sampling of sequential floor deposits from an Iron Age roundhouse, with three wall stakes of the building visible near the top of the image (bottom right) © South West Heritage Trust.
In 2014 the first excavations of the interior since 1907 took place on the site led by the South West Heritage Trust, supported by Historic England and the Heritage Lottery Fund. The excavations were undertaken to understand the preservation of the in situ archaeological remains, to acquire samples suitable for modern radiometric dating, and to better understand the character of the earliest activities on the site. A programme of environmental analysis included coleoptera, pollen, macrofossils, diatoms, non-pollen palynomorphs (in particular dung fungal spores) and soil analysis was undertaken by a team of specialists.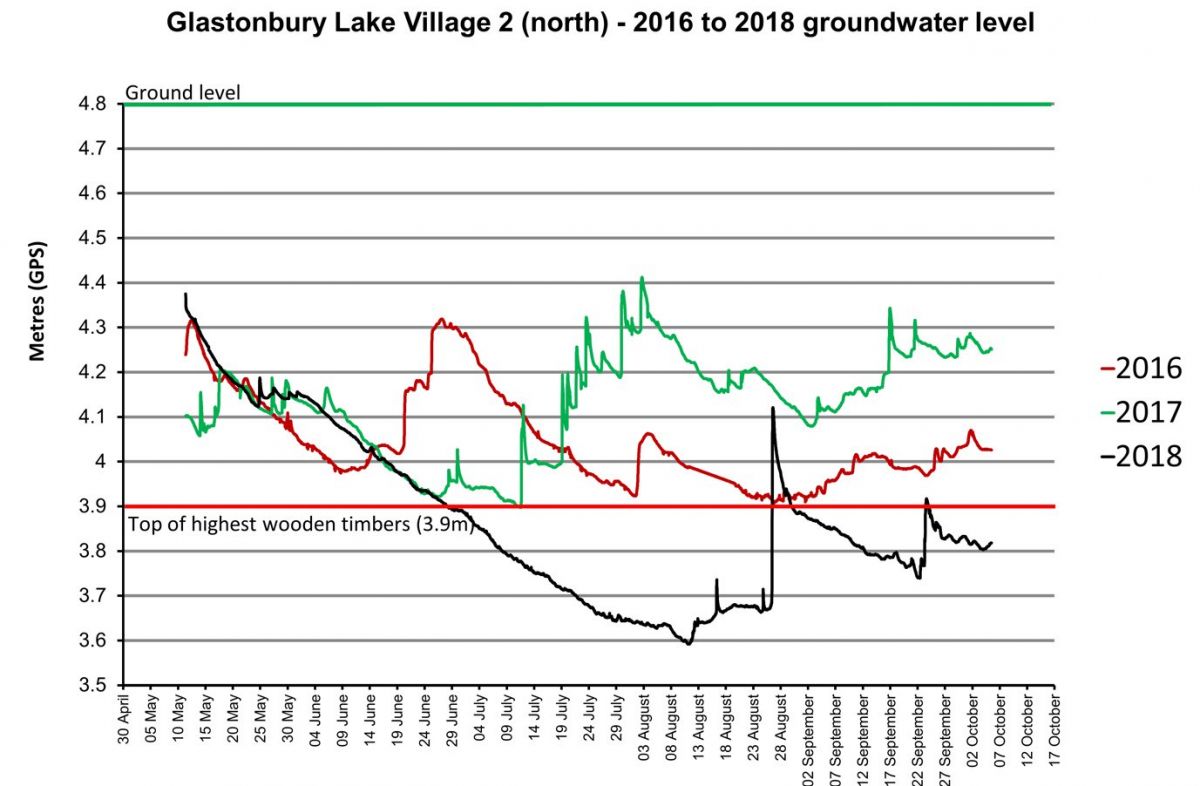 The major findings from this programme of work have now been accepted in the Journal of Wetland Archaeology, led by Dr Tom Hill (Natural History Museum). They have provided an important insight into the activity associated with the establishment, construction, occupation and subsequent maintenance of Glastonbury Lake Village. Changes in Coleoptera show the distinct emergence of a distinctive house fauna, local peat and clays were used to raise the settlement above the surrounding wetland, and the first clear evidence of housing of domesticated animals and storage of grain on site. The findings illustrate the remarkable preservation potential of lowland wetlands and emphasise the importance of heritage management for future study and connecting with cultures that used these wetlands in very different ways in the past.
Water table monitoring (shown above) during the very dry summer of 2018 has shown that these fragile waterlogged remains may have been put at risk. The UKCP18 climate change predictions suggest that such summers will occur increasingly often and with more severity. The project has shown the wonderful potential of the waterlogged site, but the monitoring suggests that its survival through to the end of the current century cannot be assured.
Dr. Richard Brunning, South West Heritage Trust; Thomas Hill, Natural History Museum and Professor Ralph Fyfe, Plymouth University.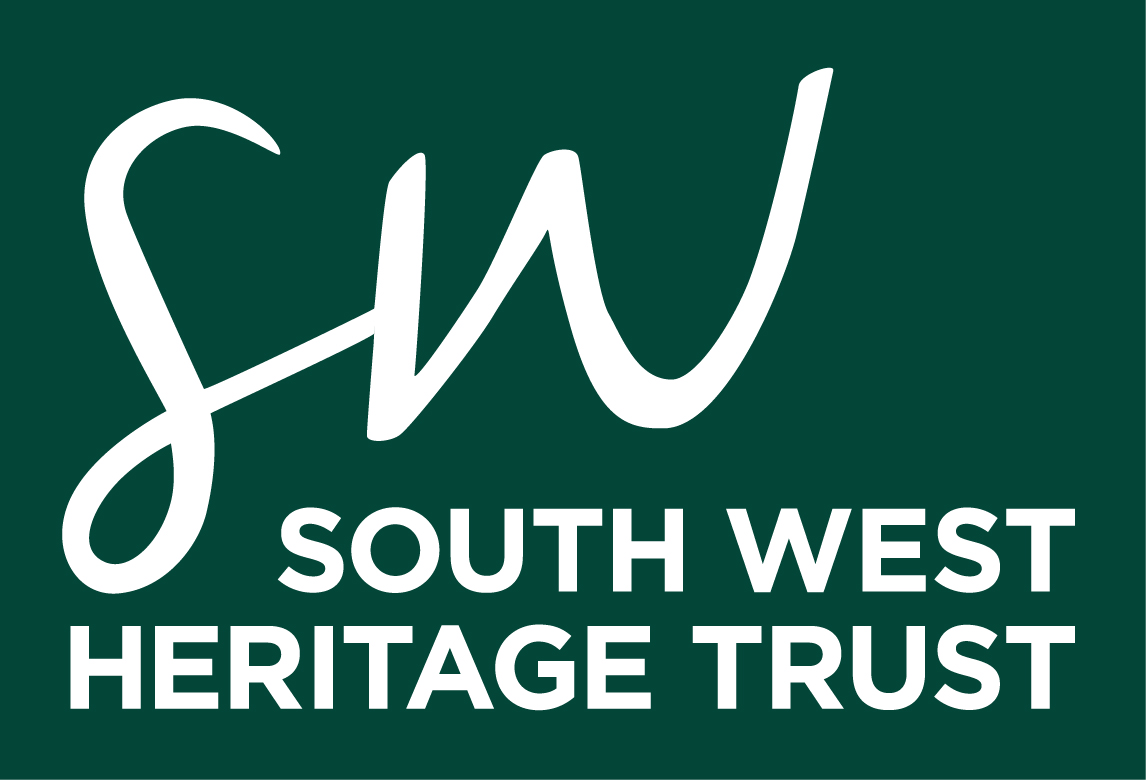 https://avalon-archaeology.com/archaeology-projects/glastonbury-lake-village/