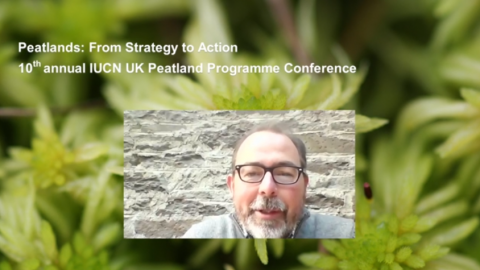 With taking strategic action to deliver peatland conservation and restoration in mind, over this four day event we will explore the vital role that healthy peatlands play in society's adaptability, resilience and recovery as well as sharing progress made towards the UK Peatland Strategy goals. 
 Welcome to our 10th IUCN UK Peatland Programme Conference
Stuart Brooks, National Trust Scotland & IUCN UK National Committee
Minister Rebecca Pow, Parliamentary Under-Secretary (Department for Environment, Food and Rural Affairs)
 An overview of the UK Peatland Strategy
Emma Goodyer, IUCN UK Peatland Programme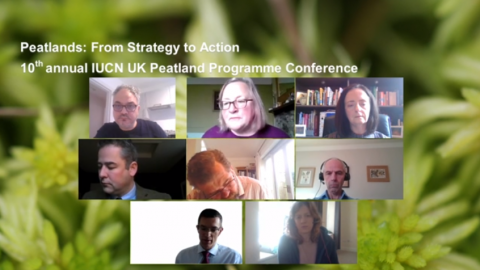 This session will share four country updates on delivering the UK Peatland Strategy goals.
James Cooke, Welsh Government
Andrew Coupar, NatureScot & Ben Dipper, Scottish Government
Country update: Northern Ireland
Sara McGuckin, Northern Ireland Environment Agency, Natural Environment Division
David Hunter, Defra & Naomi Oakley, Natural England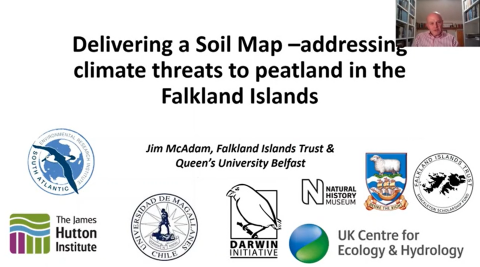 Jim McAdam, Falkland Islands Trust & Queen's University Belfast
Marie Ferre, Emmanouil Tyllianakis, Julia Martin-Ortega - iCASP (Intergrated Catchment Solutions Programme).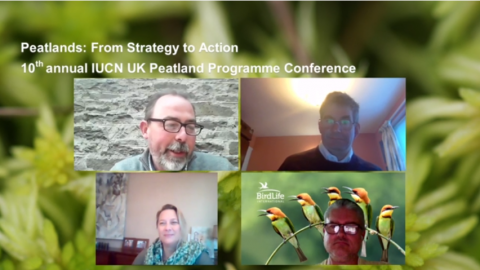 This session, the first of two, will share international peatland action in the UN Decade of Restoration and links to the biodiversity and climate crises.
Dianna Kopansky, Global Peatlands Initiative (GPI), UN Environment Programme (UNEP)
The role of UK peatlands in climate mitigation
Peter Coleman, Department for Business, Energy and Industrial Strategy (BEIS)
Nature based solutions & biodiversity policy
Actions to address mitigation, adaptation, biodiversity loss and community resilience and well-being.
Ashton Berry, BirdLIFE International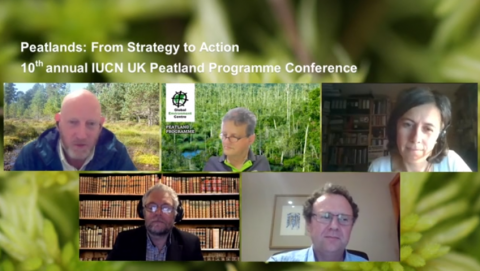 This session will explore balancing the benefits of peatlands and continue to share international peatland actions.
Balancing the many benefits of peatlands
Hans Schutten, Wetlands International
An update from South East Asia's peatlands
Faizal Parish, Global Environment Centre
Peatlands in Europe - state and condition
Franziska Tanneberger, Griefswald Mire Centre
Review of peatland policies across Europe
Niall O'Brolchain, National University of Ireland (NUI) Galway
View video of Peat Slippage in Donegal, Ireland - November 2020