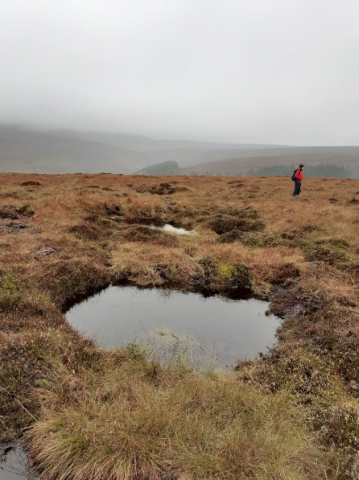 From the summer of 2019 to the spring of 2020, Britain experienced catastrophic floods. In August 2019, the dam at Toddbrook Reservoir was so badly damaged that the town of Whaley Bridge had to be evacuated. February 2020 was England's wettest ever, with floods in towns such as Hebden Bridge during Storms Ciara and Dennis. And these have become far from unusual events. In its National Flood and Coastal Erosion Risk Management Strategy for England, published in July this year, the Environment Agency has recognised that by 2050, there could be up to 59% more precipitation in winters due to climate change.

As well as setting in motion flood warning systems, the Strategy talks about the importance of nature-based solutions to store flood waters on high ground. Peak District-based Moors for the Future Partnership is working with the Environment Agency to deliver natural flood management techniques across catchments in Greater Manchester, Cheshire and Merseyside (GMMC).

The Partnership has been working in the Stalybridge catchment constructing 200 mini-dams, made from stone, peat and timber. These dams are designed to slow the flow of water, holding it on the moor, but are deliberately leaky, allowing water to reach the valleys in a controlled way, thus lowering the chance of floods occurring downstream.

Read more here: https://www.moorsforthefuture.org.uk/the-latest/recent-news/other-news-articles/environment-agency-working-with-peak-district-partnership-to-slow-the-flow-of-water-from-the-moors
Image: Peat dams © Moors for the Future Partnership